Google Fonts gain popularity everywhere. Many people from all over the world use them. They are easy and free to use.
They present you with beautiful customizations and various collections of typography. These fonts are developed by font developers and agencies all over the world. Now, it has over 915 fonts.
You may enjoy them, whether for personal or commercial use. Let us discover the best fonts in 2020 in the following.
Roboto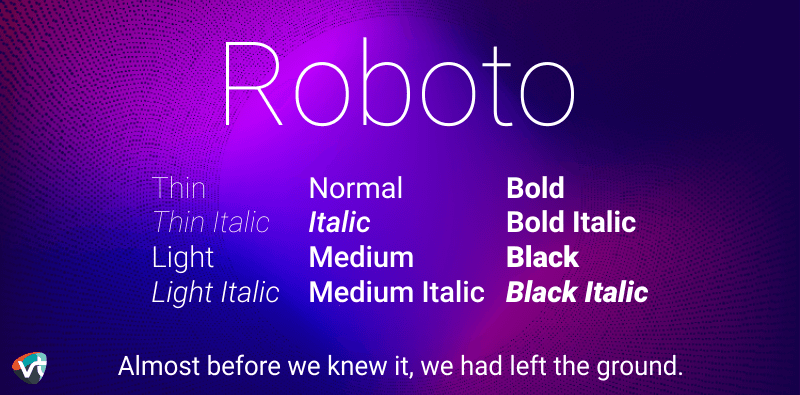 It is the most favorite among others. By reaching around 6.3 trillion views, this font is incredible. You may apply this for diverse applications.
The fonts provide you with 12 styles that have a mechanical skeleton and geometric form. It offers you friendly features and open curves. You can get the reading rhythm more natural using this font.
Open Sans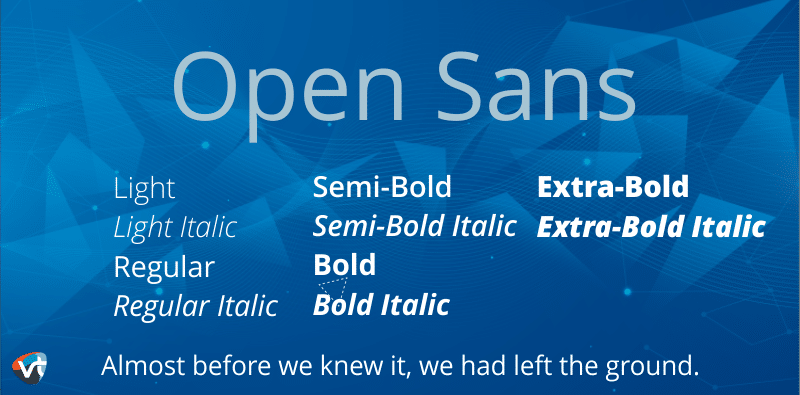 This font is the second most popular. It has the typeface of humanist sans serif. It offers you 10 styles, which are viewed 5.6 Trillion times up to now.
Users optimize the use for various interfaces, such as mobile, print, and website. You can experience the best legibility characteristics in each letterform. Moreover, you can see the design with open forms, upright stress, and friendly appearances.
Lato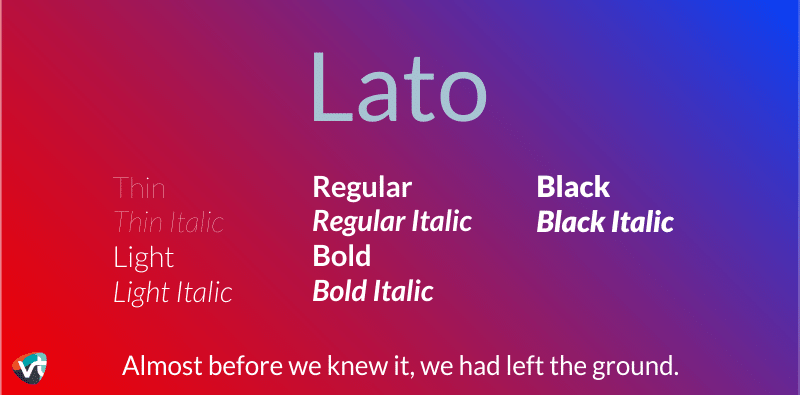 Lato font has reached the third rank as the favorite font. Its typeface is sans serif. The view increased up to 16 %, which gain 434 billion times views.
It is an ideal font for your project. You can apply this font alone or pairing it too.
Slabo 27px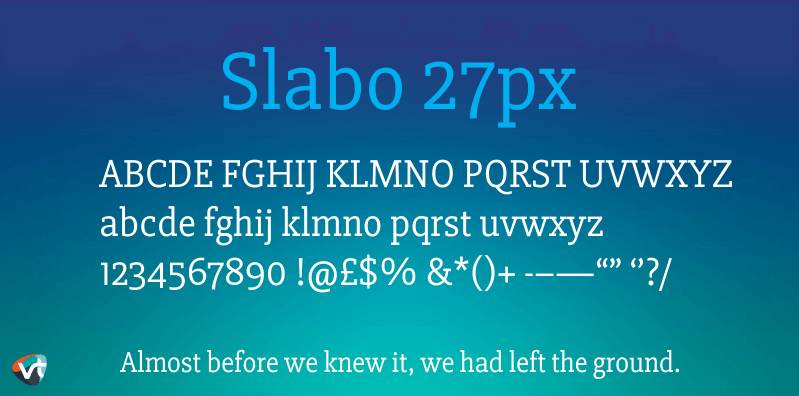 Developed by an expert contributor to Unicode, it is also popular among other Google Fonts. This font itself reaches more than 950 billion viewers.
Unlike the previous fonts, it presents you with one style. It is a size-specific font. You may find this commonly applied to online advertising and other web applications.
Oswald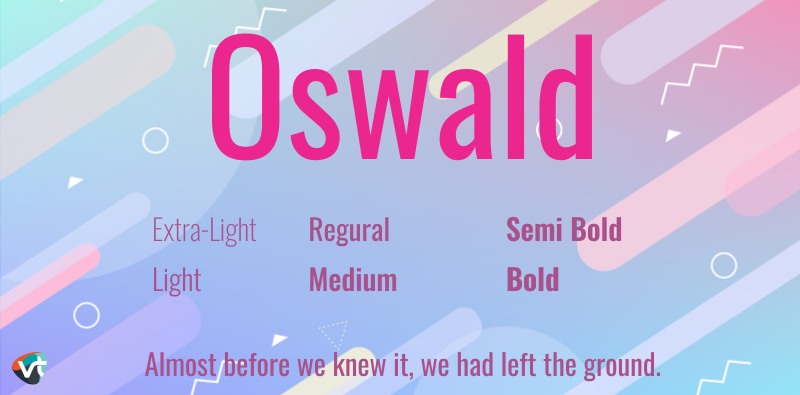 Launched in 2011, it has sans serif typefaces that are inspired by "Alternate Gothic". Then, it gets several updates to support Cyrillic characters.
The viewers are almost 900 billion and will positively reach a trillion viewers soon. You should select this font type before you apply other font types.
Source Sans Pro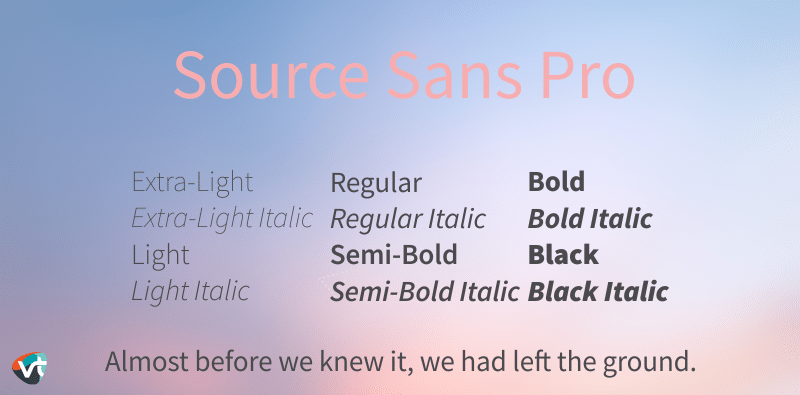 Source Sans Pro becomes the leading open-source typeface provided by Adobe. Its typeface is sans serif.
The shape makes it downloaded over 633 billion times. Moreover, it increases 14% by 2020. You can experience its 12 fabulous styles for your projects.
Montserrat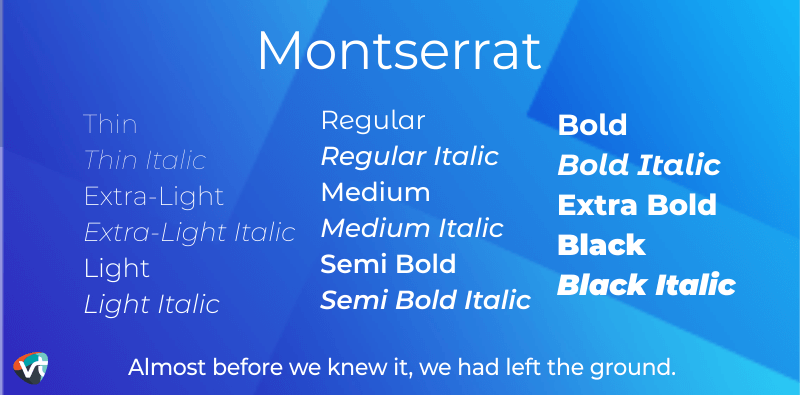 It is one of the fastest-growing fonts recently. Many users also apply this font, whether for an offline or online project. Its simple shape makes it simple.
Over time, this font gains its popularity due to being downloaded in whopping numbers. It increases up to 40 % and reaches 591 billion views. It gets a better rank among the most attractive fonts.
Raleway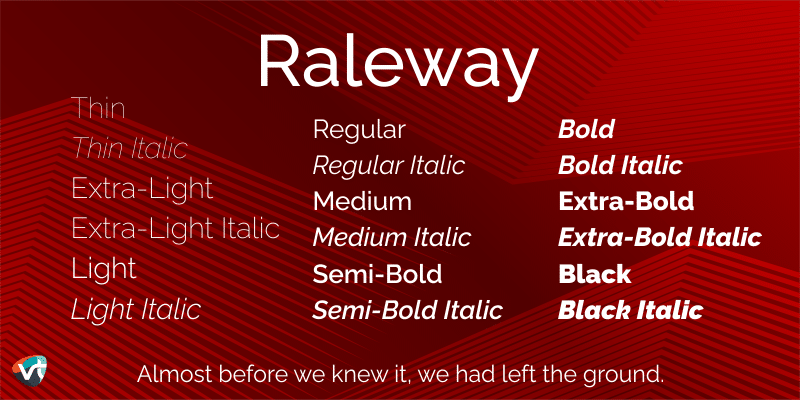 This font becomes the top-pick font. You can see its popularity from its users with over 457 billion viewers.
You can see the sharp increase for users in 2019 that reaches 14 % growth. It is no surprise this font is featured on websites for over 8 million users as one of the best Google Fonts 2020.
---